Night Mayor ISSA's Recommendation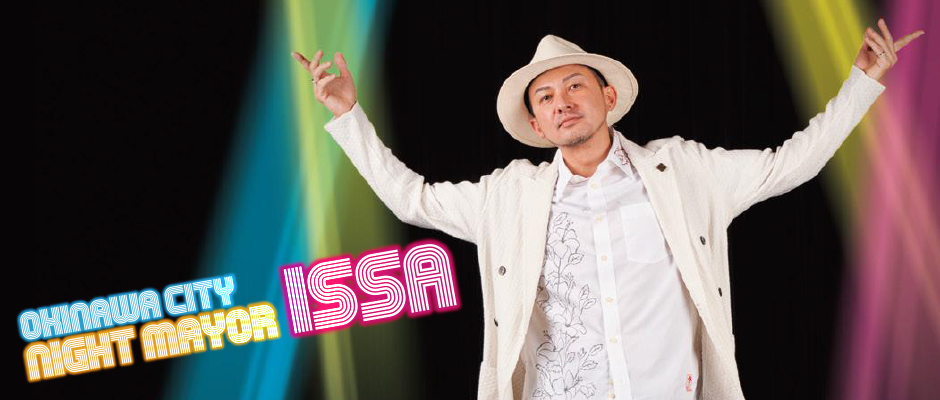 Okinawa City Night Mayor ISSA will introduce you to the nightlife of Koza, Okinawa City!
What is Okinawa City Night Mayor?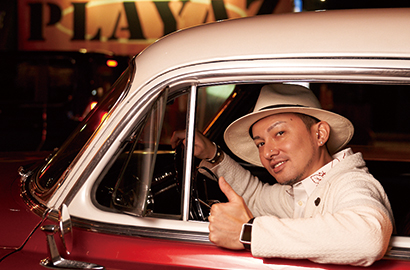 Inaugural Okinawa City Night Mayor!
Night mayor means "mayor of the night"
In recent years, it has become a hot topic in many parts of the world. In addition to the daytime mayor, the night mayor will be responsible for promoting nighttime culture and economy in restaurants, clubs, bars, etc. The mission is to make the nightlife of Okinawa City fun and delicious. Okinawa City Night Mayor ISSA recommends Koza's nightlife! Fans are encouraged to visit ISSA's recommended restaurants.
ISSA Recommendation! GO Night Spot Map to Okinawa City
A single izakaya or a sidewalk izakaya, a popular izakaya with six different faces.

When you enter the restaurant on Central Park Avenue in Okinawa City, you will see lanterns hanging inside the restaurant and a blackboard on the wall with menus written all over the place. There are a total of six counters: "Kushiyaki," "Teppanyaki," "Chinese," "Seafood," "Stewed," and "Fried Skewers. You can eat while watching each item being cooked in front of you. Of course, you can order any item on the menu at any table.

How about arm wrestling with drinks?

This is a music bar where you can armwrestle. The owner himself is an armwrestler and opened this bar with the idea of combining his favorite drink and armwrestling together. Armwrestling enthusiasts gather at the bar, and events and tournaments are held regularly. You can also bring in your own food, including delivery.

Authentic night bar with an exotic atmosphere

R&B, reggae, and a wide variety of other genres of music can be enjoyed here. Normally, only the bar on the first floor is open. When events are held, the second floor is opened to the public as a dance hall. Many foreign customers also use the bar, creating an exotic atmosphere. This is a unique attraction of this town.

This long-established diner boasts of its mother's cooking and hearty menu.

Popular with locals and foreigners alike, ISSA has been eating at this eatery since he was a student.

Good taste, good volume, open 24 hours

A nostalgic coffee shop open 24 hours. A variety of Western, Japanese, and Okinawan local dishes can be enjoyed. The most popular menu item is the Italian cutlet. The volume is amazing, but the taste is also outstanding, and the place is crowded with regular customers. Open 24 hours a day, 7 days a week, this is a long-established coffee shop in Koza that you can use without worrying about the time.

A club where people of all ages can enjoy disco music from the 70s and 80s!

DJ events featuring foreign artists are also held, and original pizzas have become a popular menu item at the restaurant.

Intoxicating high quality band sounds

Downstairs in the basement, you will find an impressive live music club with a style reminiscent of a classic American club, where you can enjoy not only classic songs from the past such as QUEEN, JOURNEY, AIRSUPPLY, and BON JOVI, but also a variety of the latest hits. PRYZM, a very talented band from the Philippines, will entertain you with high quality music as good as the original.
ISSA's Profile

Born in Okinawa City, he is the lead vocalist and leader of the dance and vocal group DA PUMP. He boasts of his outstanding singing ability with his sharp dance moves and extended high tone voice. 2018 he was appointed as "Chanpuru - Okinawa City Ambassador", a tourism ambassador of Okinawa City. He is active in many fields, including film appearances.